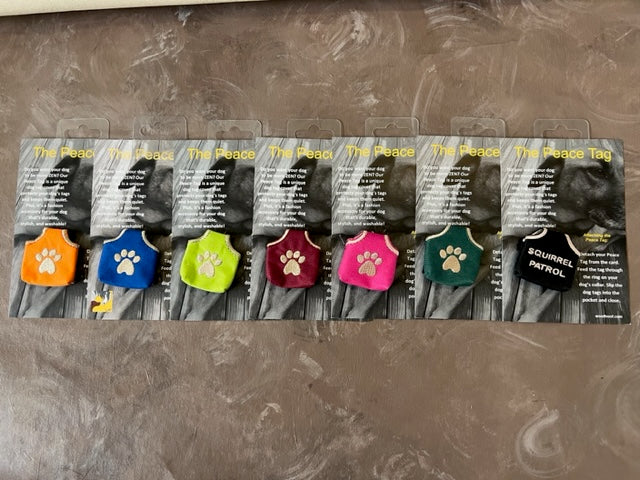 The Peace Tag tag cover
Do you want your dog to be more ZEN? The Peace Tag cover is a unique dog tag cover that protects your dog's tags and keeps them quiet.  This tag cover is durable, stylish, and washable!
Colors: Orange, Blue, Lime, Burgundy, Pink, Green and Black (the black tag says "Squirrel Patrol" on one side...
---
More from this collection