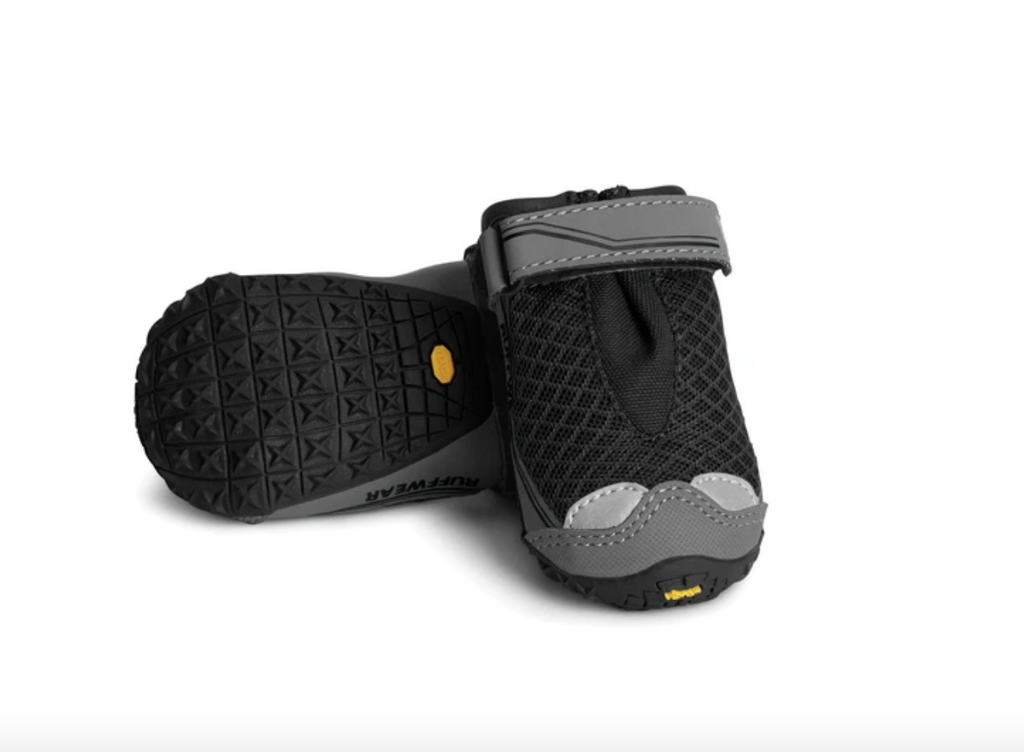 Ruff Wear Grip Tex Boots
The Ruffwear Grip Trex dog boots set the standard in paw wear for dogs who hike, bike, run, or explore the great outdoors with their humans.
These high-performance boots feature a rugged and resilient Ruffwear-designed Vibram outsole that provides exceptional traction on varied terrain. Breathable mesh upper provides ventilation and keeps dirt and debris out. Closure system combines hook-and-loop with hardware, cinching around the narrowest part of the dog's leg to provide a secure fit.
THESE BOOTS COME IN A SET OF TWO.  Many dogs have wider front paws than rear paws. We offer our boots in sets of two so you can order the appropriate sizes for a good fit on both the front and rear paws. 
•Sizing Instructions:
• Have your dog stand on a firm surface
• Place a piece of blank paper under a front paw
• Mark the paper at the paw's widest point on the left and right edges of the paw
• Use a ruler to measure the width of the paw from the left mark to the right mark
• See our following size guidelines
Sizes:

Paw width 1.5"
Paw width 1.75"
XXS Paw width 2.0"
XS Paw width 2.25"
S Paw width 2.5"
M Paw width 2.75"
L Paw width 3.0"
XL Paw width 3.25"


---
More from this collection